Give Local Piedmont • It was an amazing day. Thanks to 119 donors, matching gifts, bonuses, and 2nd prize for most donors, we raised over $38,000 which will provide a week of Kid Pan Alley for over 1,500 children. Thank you. You have changed the world for these children.
Kid Pan Alley on new Julie Andrews Netflix Series
Julie Andrews has a new Netflix series, Julie's Greenroom, and Kid Pan Alley is on Episode 6.  It's a series about the creative arts and children produced by the Jim Henson Company, the creators of Sesame Street.  Our episode features Sara Bareilles.  We were filmed at a summer camp we did last summer in Amherst, VA called Summer Stage.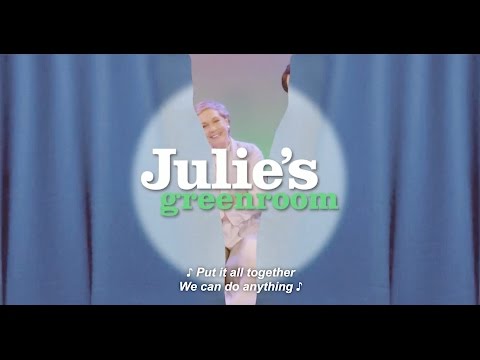 Bouncin'–the new Kid Pan Alley Musical
We have a new musical featuring mostly Kid Pan Alley songs. Paul Reisler, our founder and Artistic Director, wrote the additional songs and the script.  It's a moving story of friendship that dissolves and comes back together in crisis.  George Mason University presented a staged reading in December and we're currently working on booking it for full performances.  Here are some excerpts from the December performance
"There is nothing more helpful to a developing human than to learn how to express feelings in sound. Kid Pan Alley is a fabulous way of bringing young people into the loop of reflective behavior, of constructive action. Power to the organizers of this remarkable initiative."
donate
click to listen