Financial Info
Please note that Kid Pan Alley accounting is done on an accrual basis and that our fiscal year is July-June.  Please see the W2 information to see what employees were actually paid for the year.
Kid Pan Alley on new Julie Andrews Netflix Series
Julie Andrews has a new Netflix series, Julie's Greenroom, and Kid Pan Alley is on Episode 6.  It's a series about the creative arts and children produced by the Jim Henson Company, the creators of Sesame Street.  Our episode features Sara Bareilles.  We were filmed at a summer camp we did last summer in Amherst, VA called Summer Stage.  All the episodes will be released on March 17th.
Bouncin'–the new Kid Pan Alley Musical
We have a new musical featuring mostly Kid Pan Alley songs. Paul Reisler, our founder and Artistic Director, wrote the additional songs and the script.  It's a moving story of friendship that dissolves and comes back together in crisis.  George Mason University presented a staged reading in December and we're currently working on booking it for full performances.  Here are some excerpts from the December performance.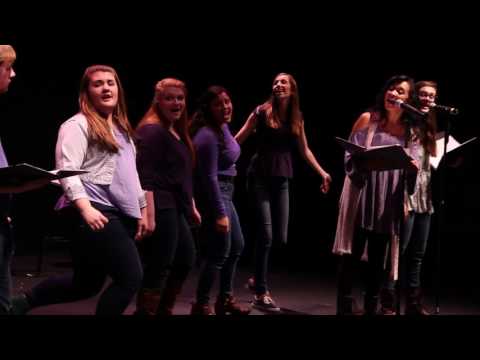 "We are always looking for innovative ways to make the works of art in the collection feel more relevant. Kid Pan Alley's The Music Of Art program does just that. The songwriting process around these works opens up a world of visual literacy, curiosity, creativity, collaboration and confidence for the students, helping them develop personal and meaningful connections with the works and with each other. The results are pure magic"
donate
click to listen